Trailer Axles and Suspension
Hitch Experts specializes in both sprung and torsion axles that are manufactured locally, or built by Dexter. From 2,000 lbs to 27,000 lbs we're here to help you find the right axle for your trailer. We also supply and replace leaf spring components keeping your trailer running smoothly and safely.
With quick turnaround times, and same-day inspections, we're happy to get your trailer back on the road as quickly as possible.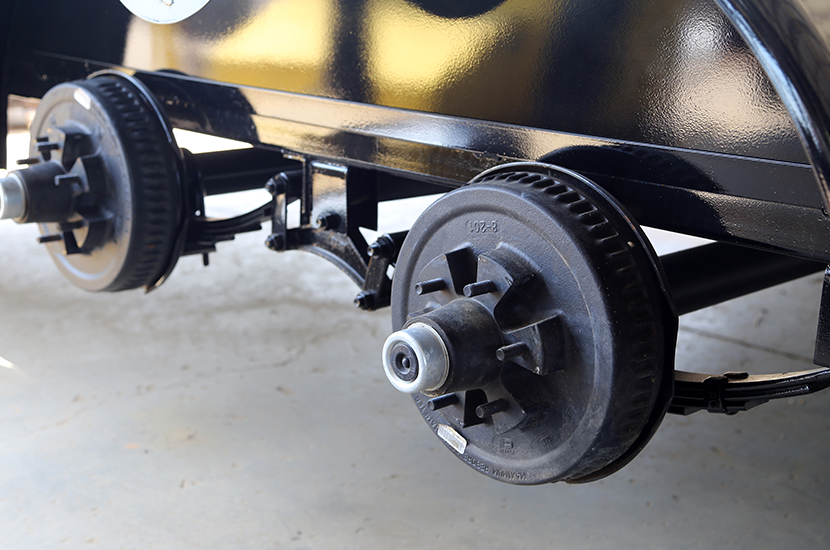 Trailer Brakes, Hubs, and Drums
Hitch Experts is proud to offer Dexter's extensive line of electric drum, or surge brakes; ranging from 2,000 lbs to 15,000 lbs per axle rating. We're here to help you get your trailer brakes running smoothly and comfortably with quick, professional service.
From a complete trailer rewire to a simple bulb replacement, we've got you covered. Our almost twenty years experience can help you repair or replace any electrical components in your trailer. Give us a call today.
We're happy to provide a large selection of trailer couplers, including a-frame, straight, and channel-mount styles. We're sure to have the style and weight-capacity you need.
We also supply and install a variety of trailer jacks including swivel jacks, marine jacks, a-frame jacks, and direct weld heavy-duty jacks. Our friendly staff is here to help the right product for your needs.
Maximize space and efficiency in your cargo trailer by installing one of many trailer cargo accessories. We also supply and install LED lighting to make your job a little easier.
Please complete the form below